FIN LV NO SWE NORD MULTI CH C.I.B BIS Vanitonia Rumor Has It
BIS Progeny Group & Top Brood bitch 2017, 2016, 2015 & 2014
"Chibi"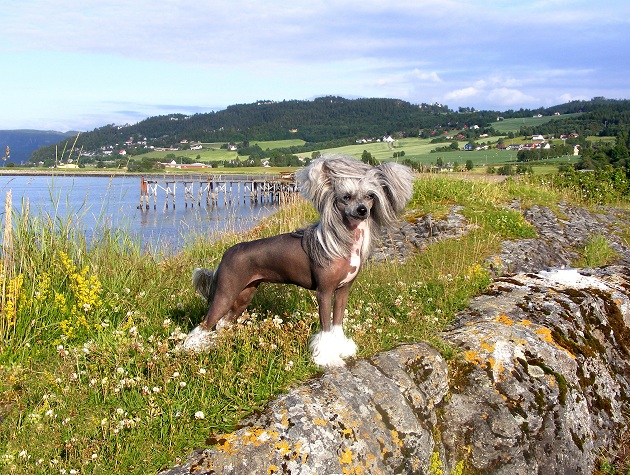 Born: 28.12.2007
BEST IN SHOW

(STDA)
BIS 2 Intermediate (STDA)
2x BIS Progeny Group (STDA 2015, 2014)
BISS Progeny Group (CC Specialty summer & winter 2015)
With: Sirocco Greedy Hands Of Man, Sirocco Jealousy Breeds Envy, Sirocco Sweet But Wicked Dwelling, Sirocco Endless Locks Of Eventide, Sirocco Omen Over Northumbria & Sirocco The Great Heaten Army
3x BOB & 7x BOS

5

Swedish CAC 

2 Finnish CAC 

2 Norwegian CAC

1 Latvian CAC (From LvW-10)

4 CACIB (Swe & Fin, one from NORDW-09)

SJW-09

 

11th Top Winning Crested & 8th Top Winning Bitch

Best Puppy In Show

(International SKC)

Best Puppy In Show

(STDA)

Best Puppy In Show

(Chinese Crested Specialty)
Unbeaten in the puppy class
Chibi is a wonderful and positive girl from the UK. Her attitude is totally awesome and her temperament is to die for, always wagging her tail! A glamorous girl with excellent appearance, wonderful movement and lovely details. As a puppy she blew us of our feet, whipped the competition and charmed the socks of every judge. Unbeaten in the puppy class and three times Best Puppy In Show speaks for it self!
At the second show after her second birthday Chibi can now proudly put the title Swedish Champion infront of her name! We are so proud of her!
A special thanks to Lee Cox & Tom Ischerwood at Vanitonia!
International Champion
Nordic Champion
Swedish Champion
Finnish Champion
Norwegian Champion
Latvian Champion