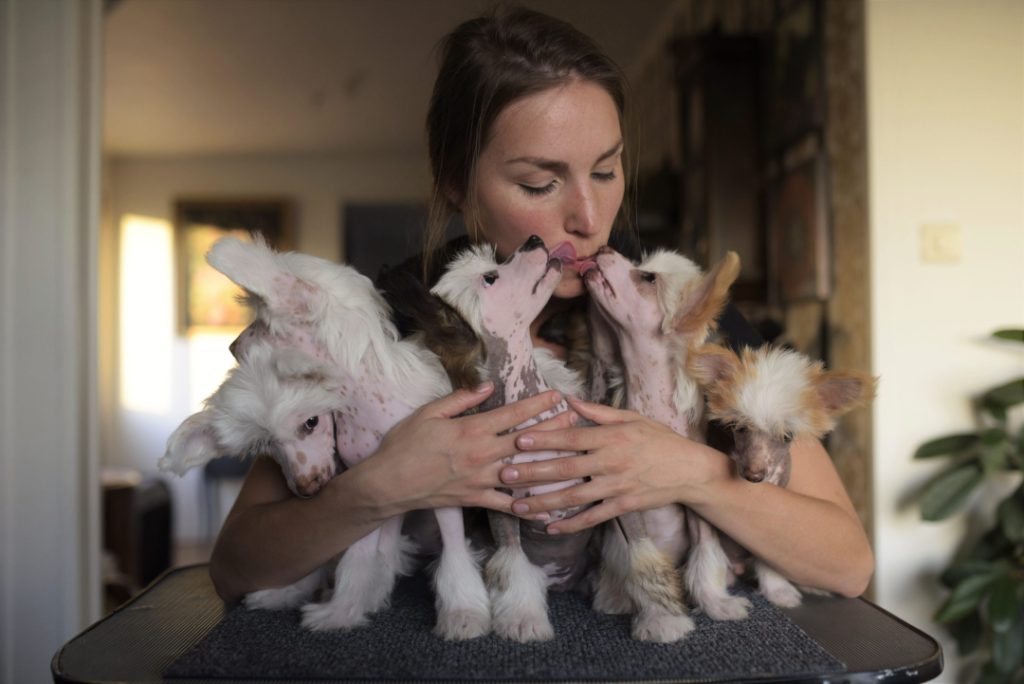 I follow the Swedish Kennel Club's rules and the Chinese Crested Club of Sweden's recommendations. 
The parents to every litter are health tested:
Eye screened CERF, patella tested, DNA-tested PLL and prcd-PRA or clear by default. 
The puppy is by delivery:
Identification chipped
Vaccinated DHPPI
Hidden fault insured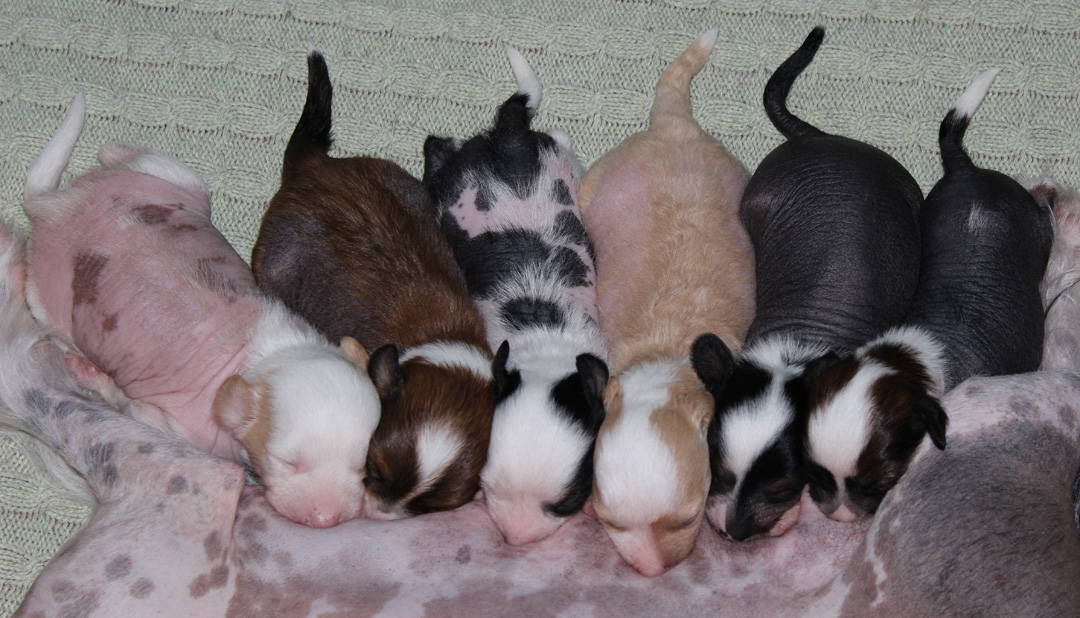 This will follow the puppy at the delivery:
Pedigree
Contract
Vaccination certificate
Puppy guide book
Puppy food
And some other fun stuff for your puppy
From me to you: 
The puppies grow up in a home environment and have lots of room both inside and outside to blossom. From birth to about 4-5 weeks old the puppies and their mother are located right beside my bed so i can keep track of them day and night. When they are about 5 weeks old they move to a spacious puppy pen with an open crate, a cozy bed, toys and chews. The puppy pen is free for the mother to jump in and out of and is located in the livingroom that is connected with both my office and bedroom so I can keep an eye on them. They are used to clipping nails from one week old, grooming from 3-4 weeks old, potty and leash trained. They have a puppy pen outside where they can play and run during the summer, spring and early autumn. When the weather allows I usually take a walk with them in the stroller as well so they will experience different noises, sights and smells.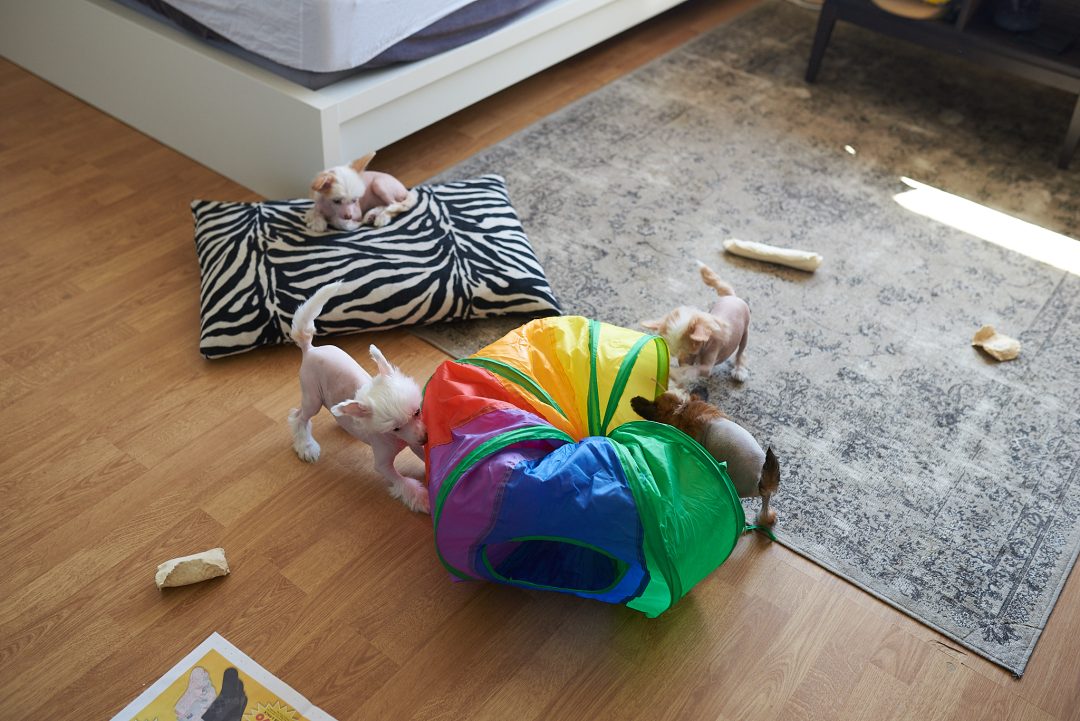 The puppies can move at earliest by 8 weeks of age. If they are going abroad where there is a need for passport and rabies vaccine the specific regulations for that country will apply. The rabies shot can be given at 12 weeks at earliest and then at least 21 days must pass before the puppy can travel. I do not ship any dogs by cargo. The puppy must be picked up by the owner, trusted friend/family or courier. 
I do not have a que system for buying a puppy. First of all i want to see how the puppies develope and then make my pick of the litter when they are up on their legs. If you have shown interest i will have noted that and when i have made my decision i will match each puppy with the family i think will suit it the best and their purpose. I keep the right to chose or deny the future homes for my puppies.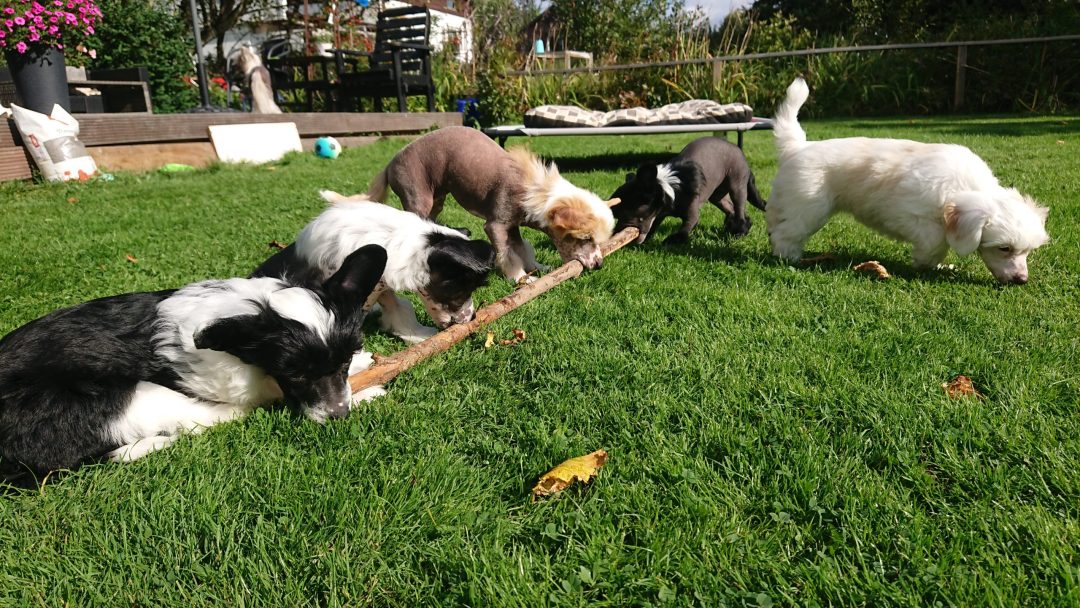 With a new family member from me you will also be a part of the Sirocco family, "Team Sirocco". Anybody who owns a dog with the Sirocco prefix is invited and a part of a private Facebook group where you, if you want, can share what is happening in your dogs life, keep in touch with siblings, ask questions, get updated on necessary information and much more. I will give you support 24/7 and there are no stupid questions, ask me first and i will help you! You are free to keep in touch on your own terms, but i want you to know that my door is always open. 
If you want to know more about me, my dogs/litters/puppies please feel free to contact me!