Geneva World Dog Show 27/8, Breed Aida Rivera, Group Franki Leung
I could not be prouder of this trio: Father, daughter & granddaughter!
Best Of Opposite Sex, Junior World Winner & JUNIOR GROUP 2nd!
Sirocco Rock That Bends To No Wind "Vira"

C.I.B-J DKJCH NOJCH NordJW-23 Agria JW-23 No Jubile JW-23 Guldborgsund JW-23
Congratulations Erika!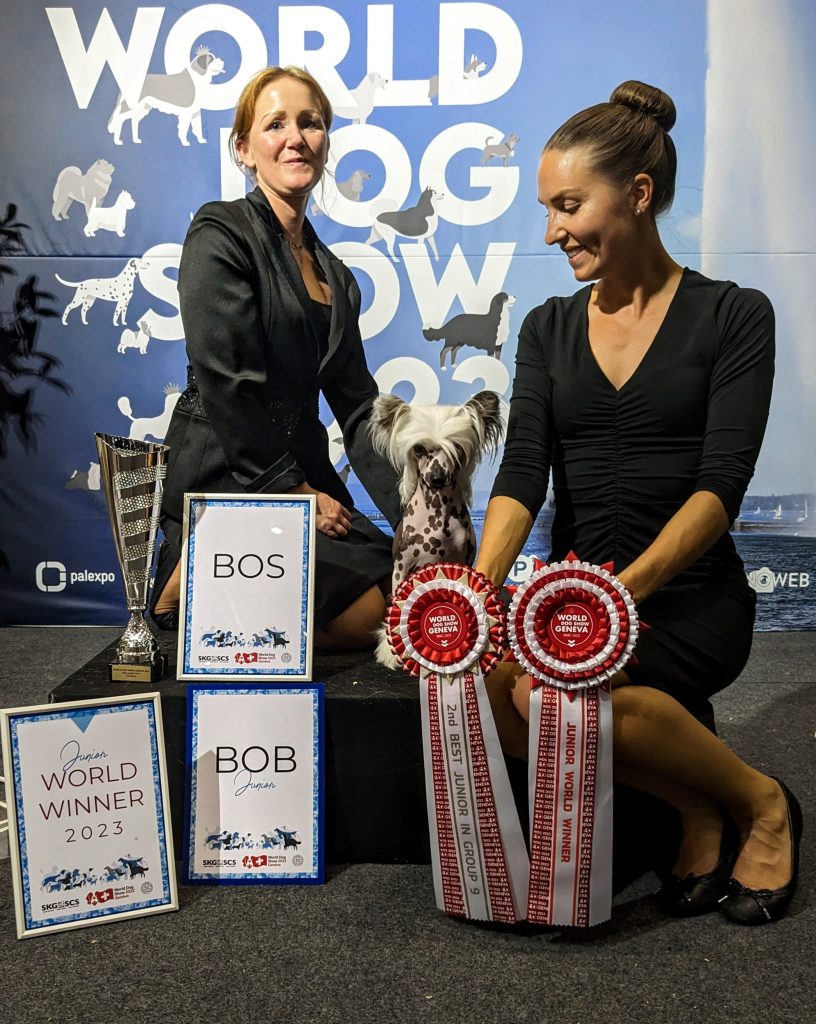 Champion male excellent
Sirocco Lunatic Toc Tamarine "Morgan"

EUW-23 NORDW-23 NOW-23 NORDW-22 DKW-21 NOW-21 DKW-19 NOW-19 NOW-18 KBHW-18 MultiCh BIS BISS Sweden's #1 CCD 2022 & 2017
Champion bitch excellent
Sirocco Go Big Or Go Home "Uma"

NORDW-22 NW-21 DKW-19 NORDJW-18 MultiCh Sweden's #1 CCD 2021/2020
SIROCCO BEST BREEDERS GROUP