Vänersborg Nordic DS 11/6, breed Rob Douma, BIS Breeder Eva Liljeqvist Borg
BEST BREEDERS GROUP IN SHOW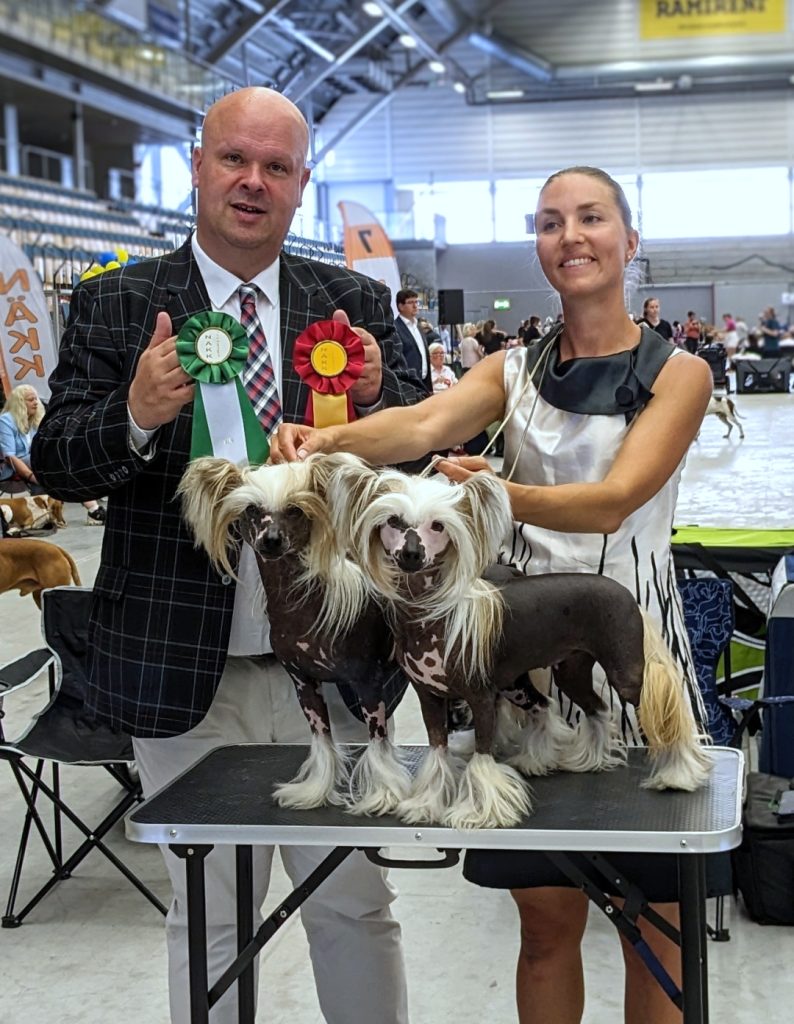 Best Of Breed with Nordic CAC
Sirocco Go Big Or Go Home "Uma"
NORDW-22 NW-21 DKW-19 NORDJW-18 MultiCh Sweden's #1 CCD 21/20
Best Of Opposite Sex with Nordic CAC
Sirocco Lunatic Toc Tamarine "Morgan"
EUW-23 NORDW-22 DKW-21 NW-21 DKW-19 NW-19 NW-18 KBHW-18 MultiCh BIS BISS Sweden's #1 CCD 22 & 17
2nd best bitch with Nordic R-CAC & winner of open bitches!
Sirocco No Lemon No Melon "Helga"
NORDJW-21 DKJW-21 FINJW-21 NJW-21 HELJW-21 MultiCh

3d best bitch with CAC & BJIB!
Sirocco Rock That Bends To No Wind "Vira"
C.I.B-J DKJCH Agria JW-32 Guldborgsund JW-23
Hats of for Viras amazing team! You are gold!