11th of October, Timrå STDA, Judge Tuula Plathan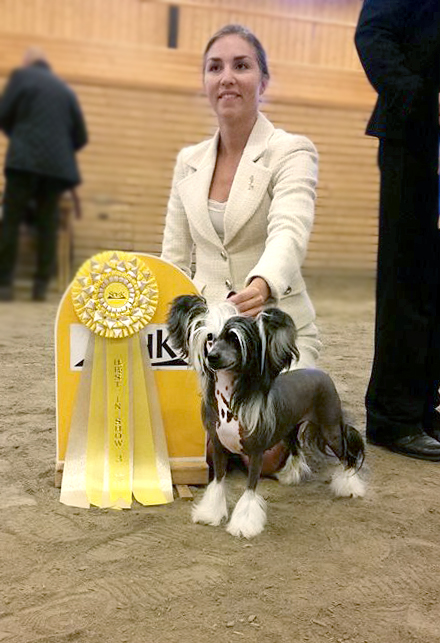 No words can describe how proud we are! Thea (MultiCh NordW-14 DKW-14 Sirocco Jealousy Breeds Envy) goes BOB after winning both the champion class and the best bitch competition, but she didn't stop there! In fierce competition in the BIS line up she is awarded BEST IN SHOW 3 by judge Viva Maria Soleckyj Szpunar!
Aska (Sirocco Omen Over Northumbria) wins the junior class with CQ and ends the day as third best bitch with CAC! Ozzy (Ch Sirocco Sweet But Wicked Dwelling) was second in the champion class with CQ and was placed as third best male! Congrats to co-owner/handler Eva Söderqvist! Rossi (Ch Sirocco Greedy Hands Of Man) was third in the champion class with CQ. Sirocco was yet again Best Breeders Group with HP! (Unfortunatley the group was not complete to the finals, so we couldn't participate).